2013年 03月 28日
| | |
| --- | --- |
| ようこそロボット君! - A Little Robot ?? - | |
今朝、我が家へあるモノが届きました。
コレ何だかご存知ですか? こんな小さなタイプ、初めて見ました。
This morning an unfamiliar creature arrived by post.
Do you know what this is? 
I've never seen such a miniature one before.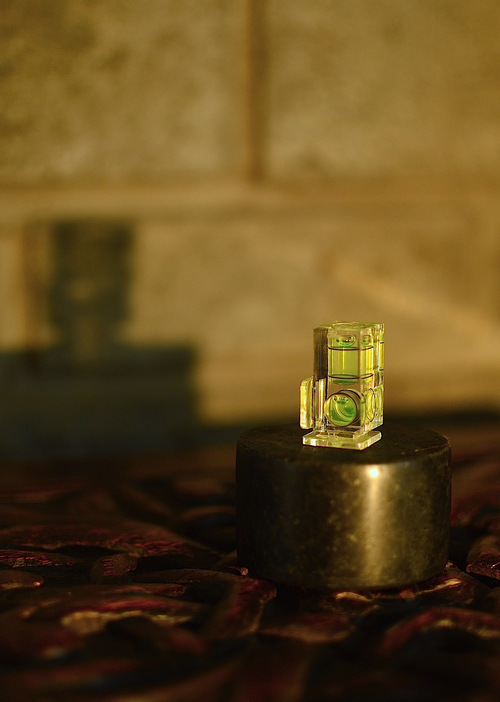 そう、水平を計る水準器。 
このように装着
させるようです。
ロボットと呼ぶにはあまりに原始的。17世紀に発明された、アルコールに
気泡の入った原型とあまり変わっていないでしょうから。。。
クリスは、先日見た
NHK番組
の物語にインスパイアされて、この小さな道具を
使った壮大なプロジェクトを構想中。どんな風に出来上がるのか、今から楽しみ:)
Yes, this is a bubble level, and it is to be fixed
like this
. 
The tool is too primitive to be called a robot though, as it might have not
changed a lot from the original spirit level, one with a bubble in alcohol,
invented in the middle of the 17th century.
Inspired by a story in
a programme
of NHK World,
Chris is planning a grand project using this little gadget.
I'm already very much looking forward to seeing it.
一日中寒くて、しばらく気づかぬ振りをしていましたが、夕方には牡丹雪に。
今夜は本物のリゾットとなりました。 私の大好物 。。。の一つ。
All day it was really cold and I pretended not to notice
what was happening outside lots more snow - big fat flakes.
So Chris cooked real risotto tonight - one of my favourites.